Mr Hector Walker MCSP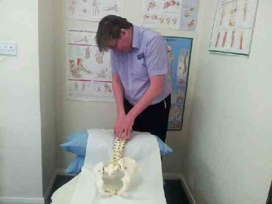 Hector graduated from Liverpool School of Physiotherapy in 1985 to become a member of the Chartered Society of Physiotherapy. During the next three years he worked in a variety of healthcare areas developing his clinical knowledge and patient care. Since 1988 he has specialised in the field of neuro-musculoskeletal physiotherapy working in hospital, private practice and sporting and industrial environments. Throughout the years of clinical practice he has attended local and national courses developing his skills in this field. He concentrates on providing modern and evidence-based physiotherapy care. He whole heartedly endorses professional conduct and he focuses on patient care as the core to his clinical practices.
In 1991 with Mr Jonathan Hall he established Ormskirk Physiotherapy Centre, followed by Rodney Street Physiotherapy Services in 1996 and St Helens Physiotherapy Service in 1997.
He is a keen part-time historian buff, particularly interested in the developing world in terms of economic, political, industrial and social changes, from 1848 to present day. Sport is another area of great interest. He has been very fortunate in meeting and treating all levels of ability of sporting people. His three main areas of sport are football, boxing and athletics.
Mr Jonathan Hall MCSP MACP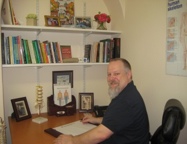 Jonathan graduated from Salford School of Physiotherapy in 1983 to become a member of the Chartered Society of Physiotherapy. He then spent the next 8 years working throughout the northwest in the NHS developing his clinical skills, establishing musculoskeletal physiotherapy services and using his experience to help train pre and post graduate physiotherapists.
In 1990 he successfully completed a post graduate course in musculoskeletal physiotherapy to become a member of the Manipulation Association of Chartered Physiotherapists.
In 1991 with Mr Hector Walker he established Ormskirk Physiotherapy Centre, Rodney Street Physiotherapy Services in 1996 and St Helens Physiotherapy Service in 1997.
He is passionate about his profession and particularly enjoys helping people.
In his spare time he is a keen motorcyclist and enjoys helping other motorcyclists improve their techniques in his role as an Advanced Tutor for RoADAR Merseyside. He is the only Chartered Physiotherapist in the UK to be on the DSA Register of Post-Test Motorcycle Trainers (RPMT) and able to provide training to improve your riding skills via the Enhanced Rider Scheme (ERS)
Ms Karen Robinson, Chiropodist / Podiatrist MchS BSc (Hons)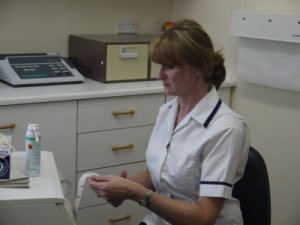 Karen graduated from the Northern College of Podiatry in 1989 and started employment in the NHS where she specialised in the treatment of high risk patients, in particular, Diabetes and Rheumatology.  Her role also involved mentoring post-graduates and training foot care assistants.
In 1998 Karen established her private practice at Ormskirk Physiotherapy Centre achieving her ambition of combining high quality clinical skills with emphasis on a very personal service.  She prides herself on a friendly approach whilst always maintaining a high level of respect for her patients.
Her interests outside of work include being a member of Southport & Ainsdale Golf Club, Halsall Badminton Club, gardening and trekking.
Ms Dawn Maher, Holistic Therapist / Soft Tissue Masseur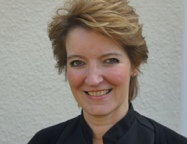 Dawn is a Holistic Therapist and as such will approach your therapy session looking at the whole person.
Her interest in holistic therapy started when she completed a massage course in July 2000 and this lead to further study and to date she has gained certificates in anatomy & physiology, sports massage, an advanced course in sports therapy and the Football Association certificates, treatment of injuries in football – level 2 & 3, indian head massage and holistic therapy including massage, aromatherapy, reflexology and hot stone massage.
Dawn very much enjoys her work and finds it very rewarding. In her spare time she enjoys sports, cycling, mountain biking, walking and generally keeping fit.
Sarah Fletcher, Practice Manager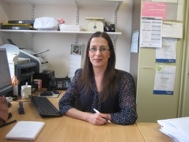 Sarah joined walker and hall when she was 17 years old on a work placement and after 15 years of dedication and hard work she was promoted to Practice Manager in 2012.
Sarah provides leadership and management skills to enable the Practice to meet its agreed aims and objectives within a profitable, efficient, safe and effective working environment
In her spare time Sarah enjoys a wide variety of activities including listening to music and taking long walks on the beach.